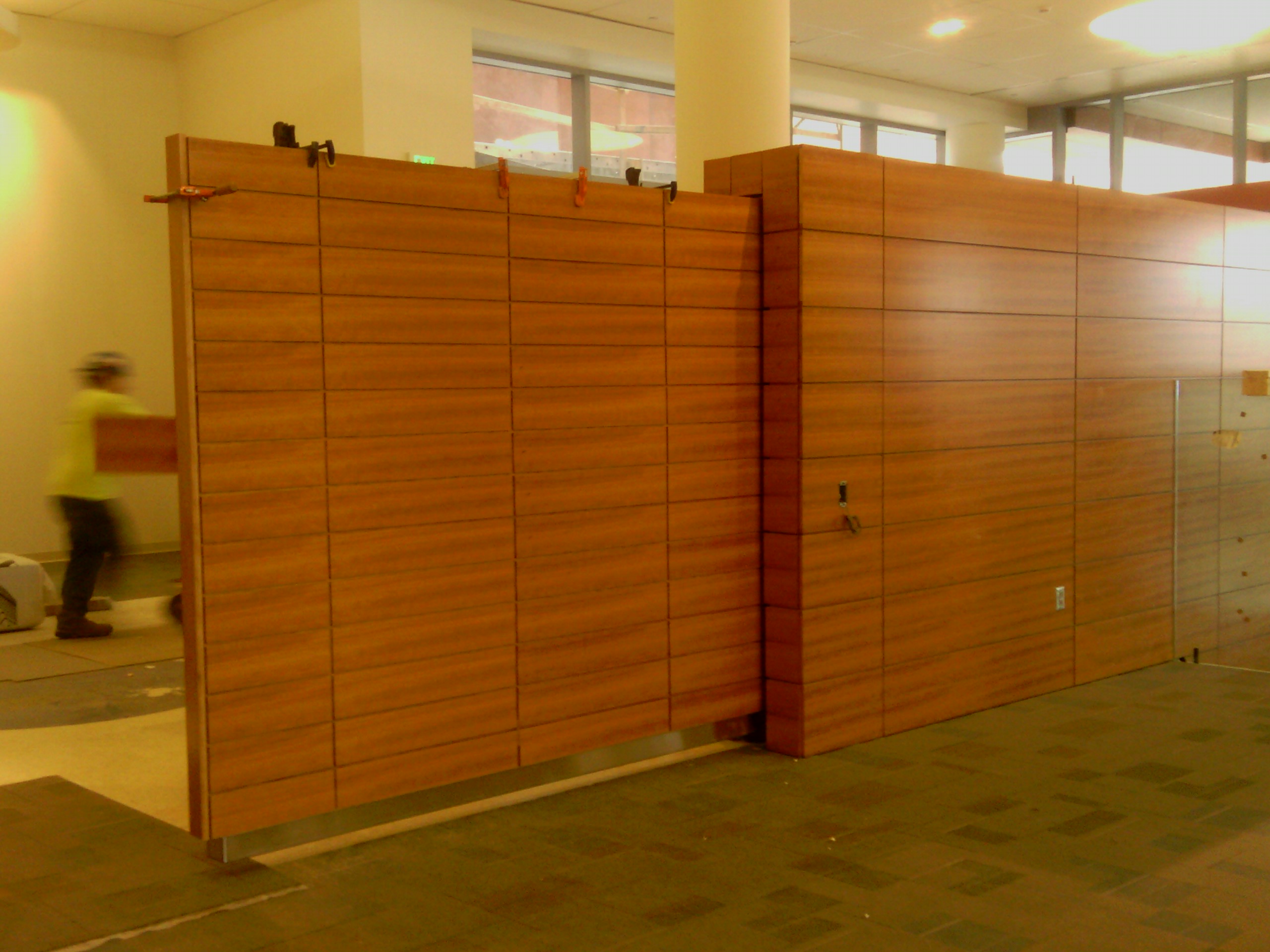 When most people think of gates, they picture a pretty gate at the entrance to their property, an industrial gate at a construction site or a gate to an office or apartment complex. Whether a swing or slide gate, it is an ornamental /commercial fixture that gets noticed when people drive by or need access to the property.
Slide gates, these days, are used for more than just driveways. Due to the sleekness of the hardware, this gate hardware can be adapted to work as dividing walls, safety barriers, and, yes, driveway gates.
This particular sliding wall acts as a divider between two rooms and uses DuraGates sliding gate hardware.
Can you spot the sliding gate/wall in this image? This solid wood, sliding barrier will be used as a wall to keep the horses within this new stable/riding area. Notice that there is no visible hardware. It's been placed behind the wood walls to ensure the safety of the animals and their trainers.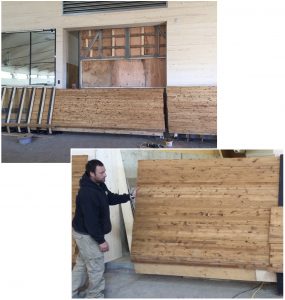 Lastly, this sliding gate acts as a safety gate for a food processing platform. The two carriages are mounted on steel plates to the left of the opening. When a forklift arrives to drop off supplies, the employee simply slides the gate to the left so the forklift driver can make his delivery.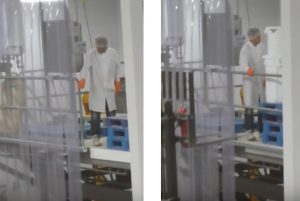 DuraGates cantilever sliding gate hardware, as you have seen, is not just for driveway gates. If you have a unique application that would call for sliding gate hardware, please contact us at 800-784-7444 and we can discuss your project with you.