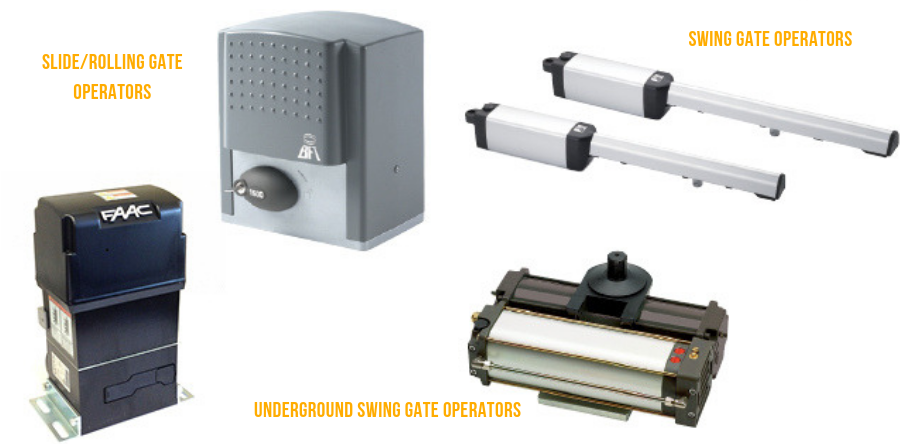 There are numerous kinds of gate operators available today, each with its own set of features. Modern gates can be easily connected with these devices and will no longer require modifications to the existing gate structure. Houses and commercial buildings have been known to make widespread use of these gate operators. One thing to consider is that unlike earlier designs, today's operators can now be installed in a way that keep the appealing aesthetics of the gate. Depending on the kind of mounting, the openers can be connected either above or below the gate itself.
There are many reasons as to why people prefer automatic gates. However, one of the prime reasons being that these gates are
Secured;
It is a great way to add protection to your home. You may be wanting to add extra protection to your home or avoid the hassle of unexpected visitors. A closed gate is the best way to deter anyone who may try to enter your property. Gates make it much harder to get in and out.
If you have children at home you, it will give you a sense of security. You will feel much safer when your children are playing in the driveway, knowing that they will not wander away.
You will also save money. How? By installing a highly secured automated gate system, you may actually receive discounts on purchasing insurance because of this added protection.
It is a smart investment not only because it will help you save money, but also because it will add value to your home.
Types of gate operators;
Slide/Rolling Gate Operators
Since these gate openers are compact, it makes them an ideal choice for sliding gates. Because of their high performance and automated function, they are widely popular in both commercial as well as residential projects. The models differ in terms of gate capacity and weight it can support.
Swing Gate Operators
Swing gate openers, also known as electromechanical or hydraulic swing gate operators, enable automation in traditional swing gates by using an arm fastened to the back side of the gate. Various models are available depending upon the gate width and weight.
Underground Swing Gate Operators
These are perfect for swing gates, as the operator is in the ground and a short arm mounts to the bottom of the gate making the hardware virtually invisible.
Installing any gate automation system by yourself may be difficult. No gate application is the same. Every gate installation is different.  Hence, always look for a professional help.