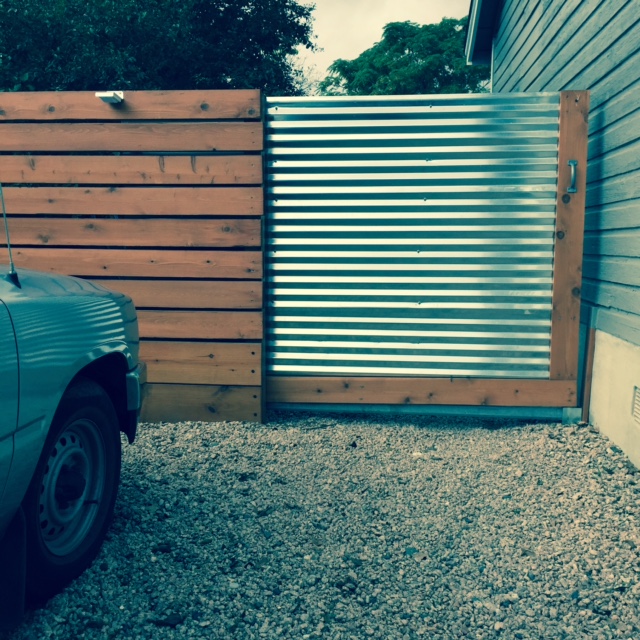 Our client, John, wanted easy access to his backyard from the front driveway. He decided that our cantilever sliding gate hardware was perfect for his application.
He installed our small model, CGS-250.8M. His gate is fabricated with a wood frame and a galvanized piece of steel.
Thanks, John, for sharing your photos.