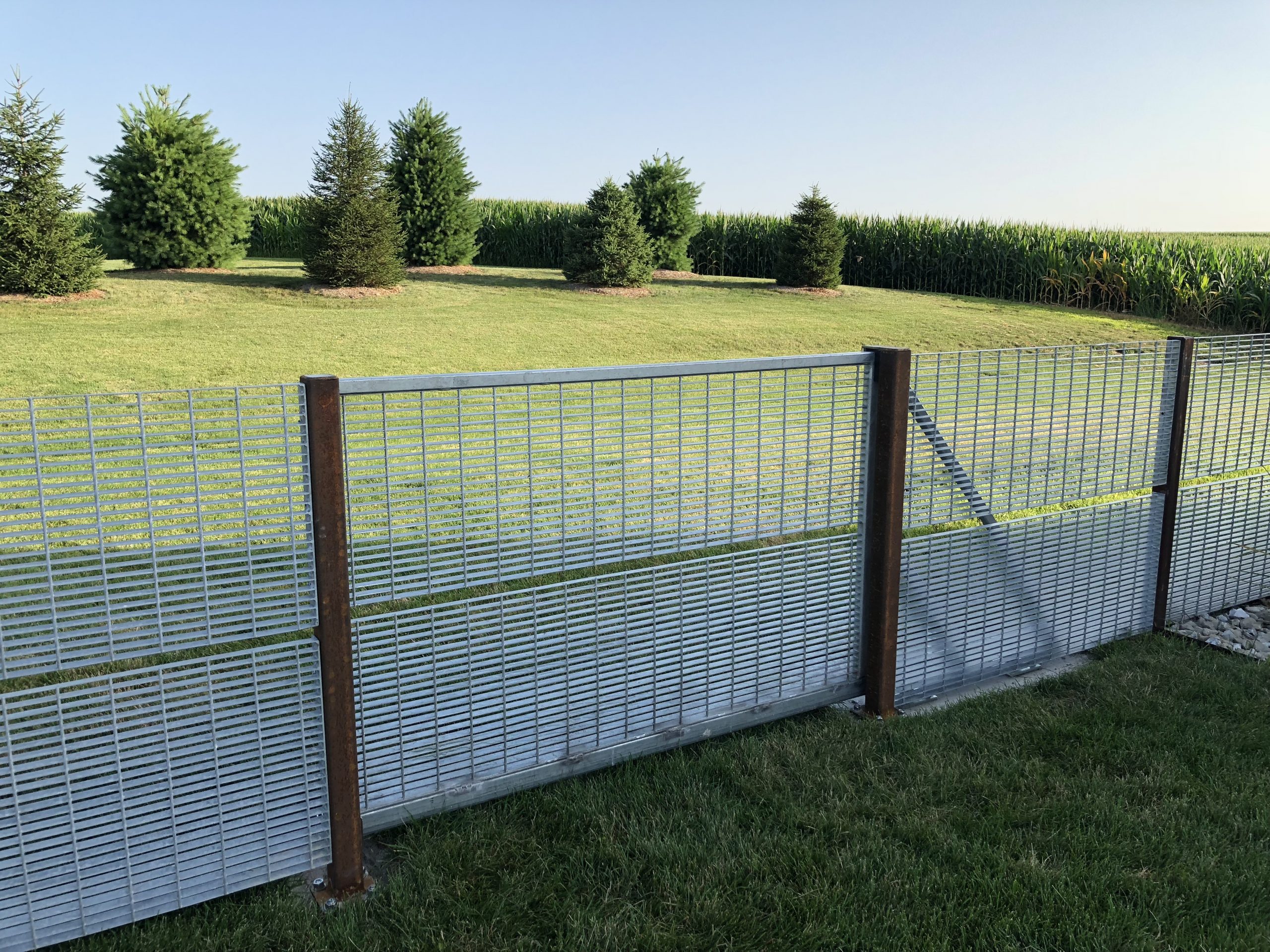 Our DuraGates hardware can be used almost anywhere. Read what our client Shawn had to say.
"My wife wanted a gate in our backyard that would blend in with the fence and the DuraGates track system was the perfect solution. I had our shop, Johnson Machine Works, fabricate the gate frame with bar grating panels. We sent it off to be hot dipped galvanized and simply added the galvanized track to the bottom.
My wife loves the gate, especially how easy it is to slide open. The people at Architectural Iron Designs are great to work with."