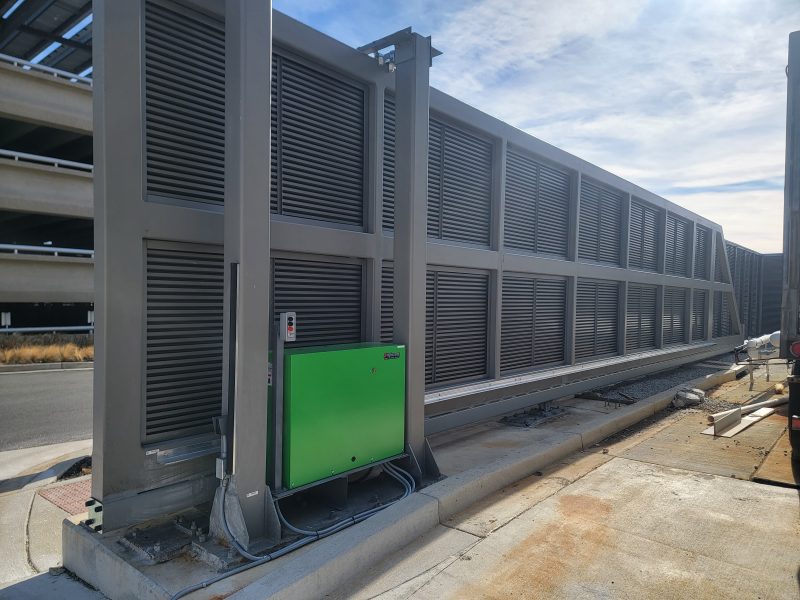 Duragates cantilever hardware systems offer sliding gate solutions from simple 4-foot residential deck gates to large scale 60-foot long industrial gates.
The CGS-350.5XL hardware was specified to carry a massive 58-foot long gate weighing over 7,000 pounds, and cantilevering out over a 40-foot opening at the Children's Hospital at the National Research & Innovation Campus in Washington, DC.
Architects on the project (Elkus/Manfredi Architects Ltd., of Boston) specified a massive gate that, when closed, would act as a vision screen to block off the loading dock from view.
The gate fabrication and installation was awarded to Extreme Steel Inc., a structural steel specialist out of Winchester, Virginia.
Read more about this project on our blog. Click here.