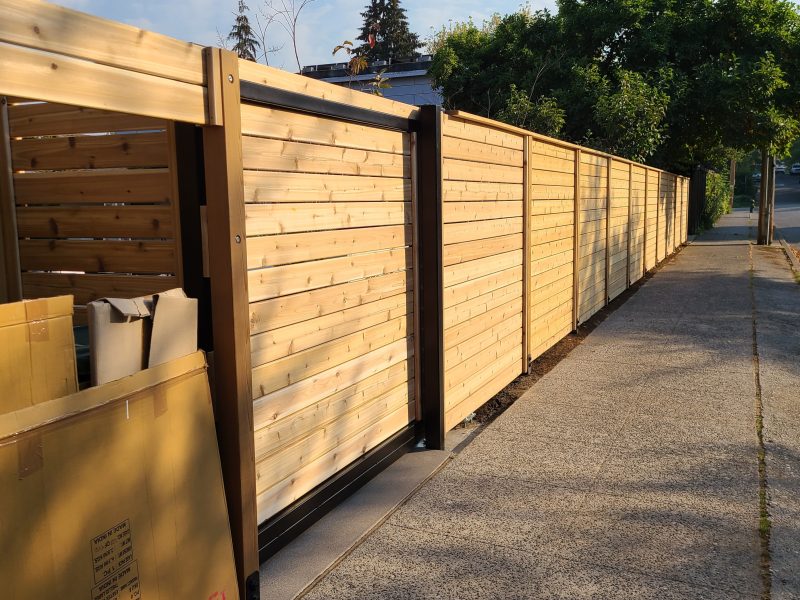 Thanks to Brandon of BDR, LLC for sharing his Duragates sliding gate project with us.
This lightweight wooden gate uses the CGS-250.8M model and it blends in perfectly with the wooden fence. The overall gate dimensions were: 5'6" driveway opening, 6' tall at less than 500 lbs. The final gate length with the tail end added was 8'6"
Brandon was kind enough to share pictures of the gate installation throughout the entire process. You will see the concrete slab box which is ready for the pour and the carriage placement jig he made to ensure the carriages would be level and in the correct position.
To see how the sliding gate lock, by Locinox, secures the gate when closed and how easily the gate slides open and closed.
Watch the video on YOUTUBE