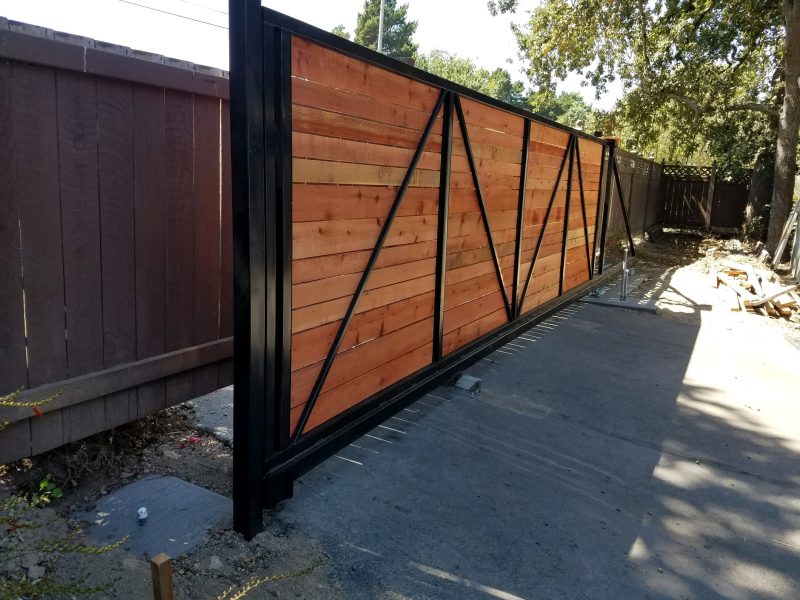 Homeowner Ted, a DIYer in California, wanted a durable privacy gate for his home's driveway.
He researched ground track options and also cantilever options. He was thrilled to locate Duragates cantilever hardware and chose model CGS-250.8P for his 18'6" x 580 pound gate.
The steel gate frame is welded directly to the top of the sliding gate track. The wood slats are a lovely addition to the black framed gate.
Eventually, Ted will automate the gate for convenience when entering and exiting.