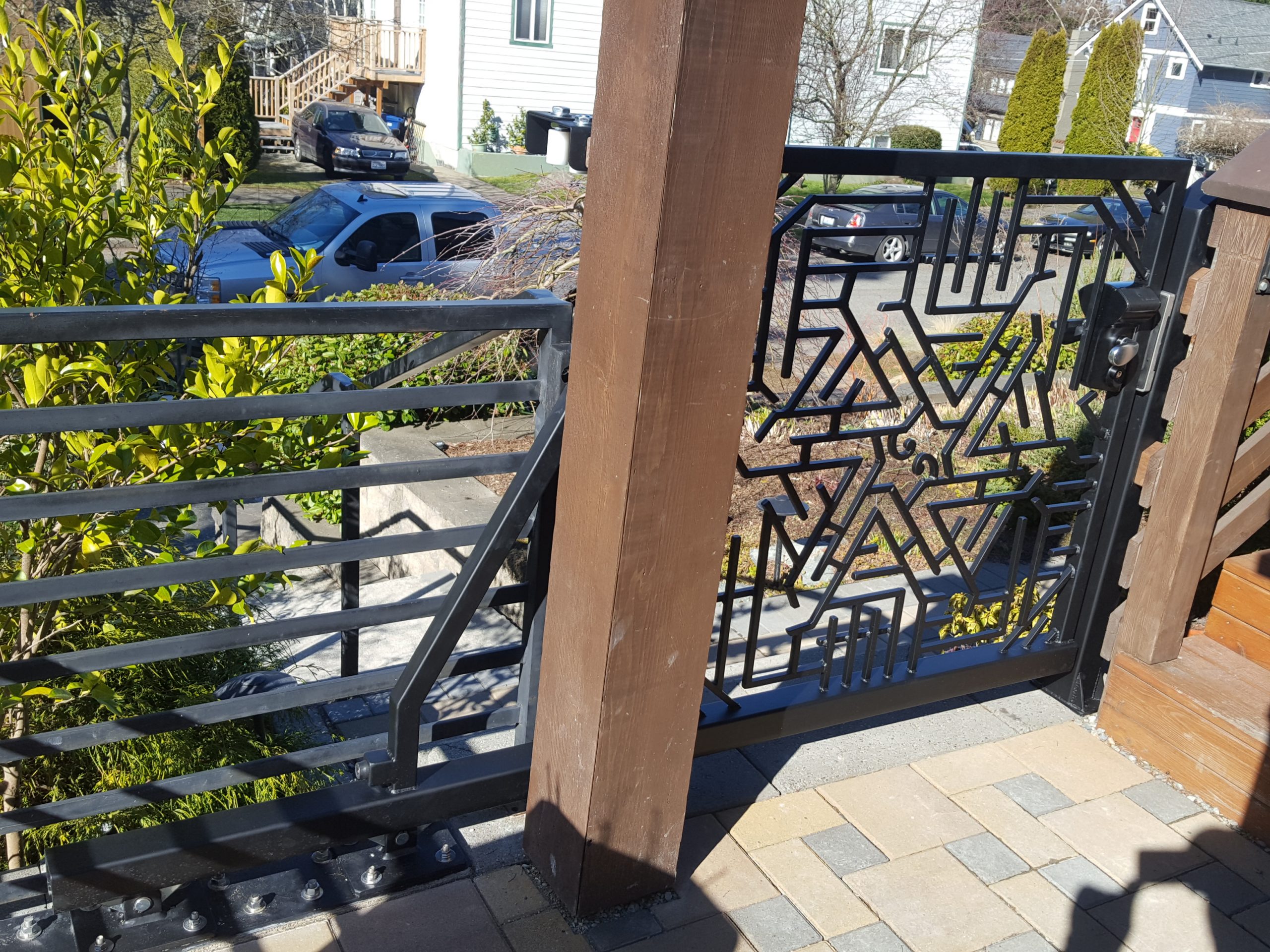 A swing gate on this porch was not feasible. If the gate were to swing either in or out it would interfere with the porch and steps making it difficult to move around.
DuraGates, galvanized steel track model CGS-250.8M, was the perfect choice as the tail end is short and the carriages are off to the side allowing the focus to be on the decorative gate itself. To secure the gate, a mechanical code sliding gate lock by Locinox has been used. Another added convenience...no keys for the homeowner to worry about.
Thank you to John, at Signature Quality Landscape in Seattle, Washington, for sharing his sliding gate project with us.