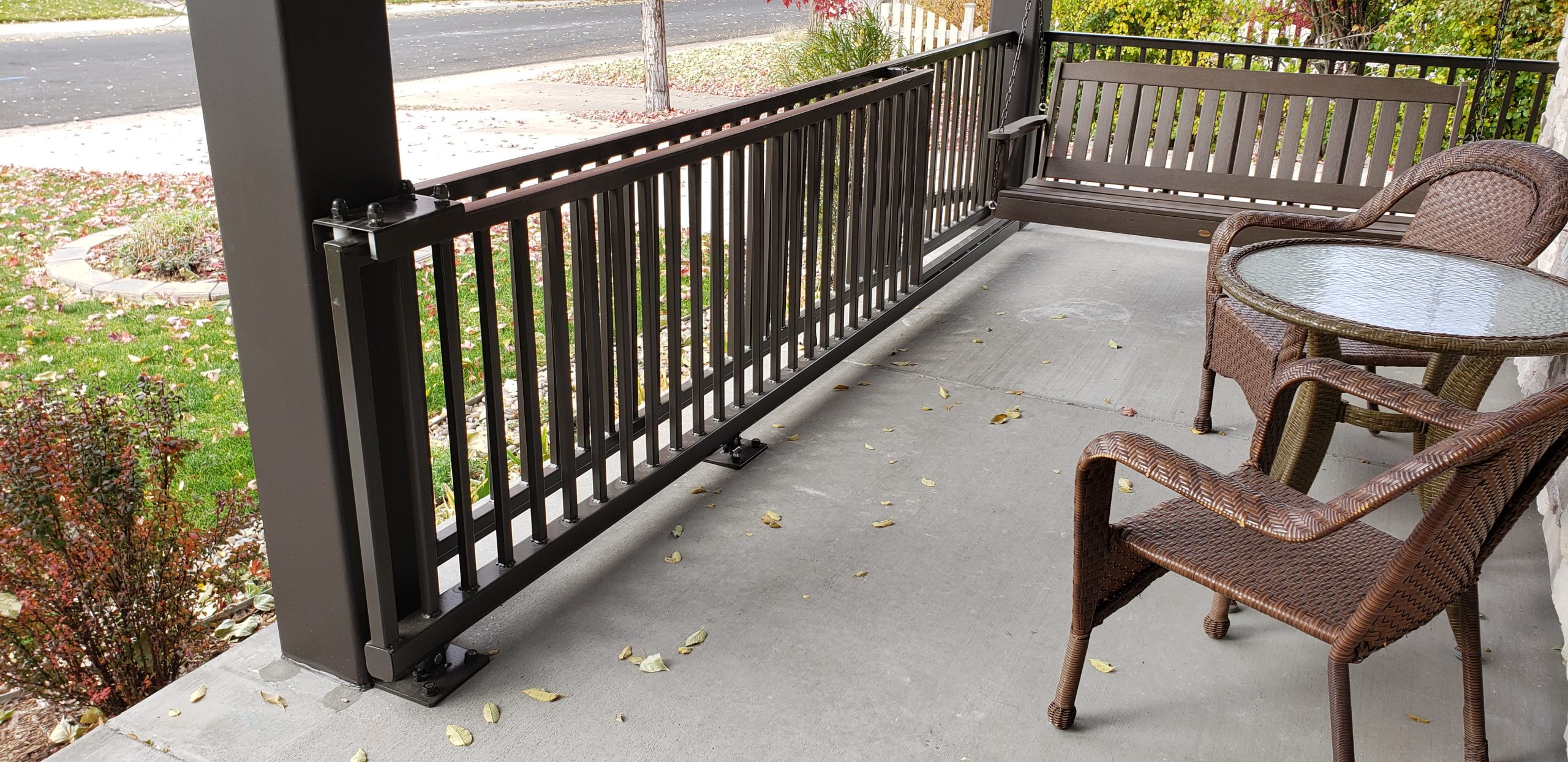 Due to the hardware's versatility, this gate was fabricated to match the deck rails on a porch in order to keep the owner's dogs from venturing out into the yard. The CGS-250.8M galvanized steel track model was used. Due to the small size of the carriages and minimal hardware used to create the gate, it
is quite aesthetically pleasing. To a passerby, this front porch would look to be enclosed, since the gate hardware is mostly hidden.
Thank you to RW Construction for sharing their installation photos.