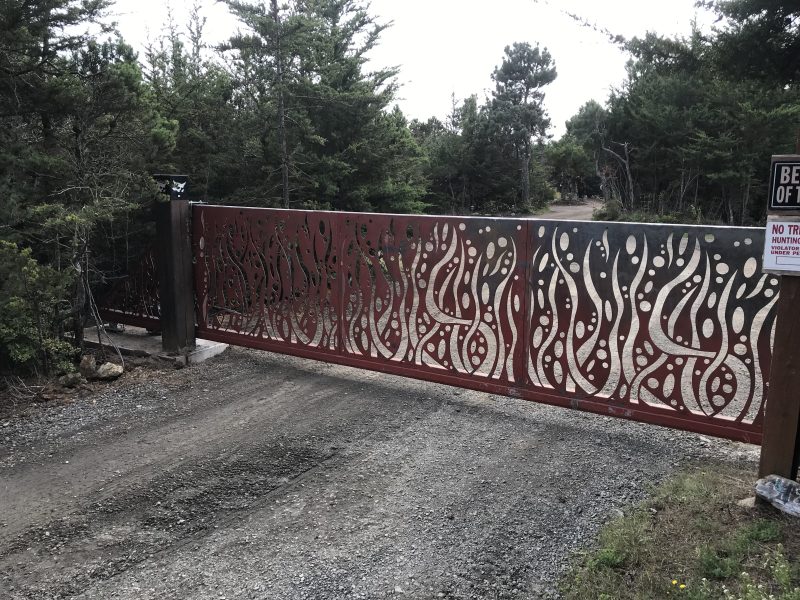 The homeowner at this residence in California wanted a sturdy gate at the entrance to their property. 
The driveway 
was 18 ft. wide
and the weight of the gate was 800 lbs. so no ordinary sliding gate hardware would work. The installer, Atkinson Welding,
recommended the
Duragates
cantilever hardware Model CGS-250.8P since
it is suited to work 
in almost any application.
The gate was automated with a
BFT ARES gate operator and the clients are thrilled.