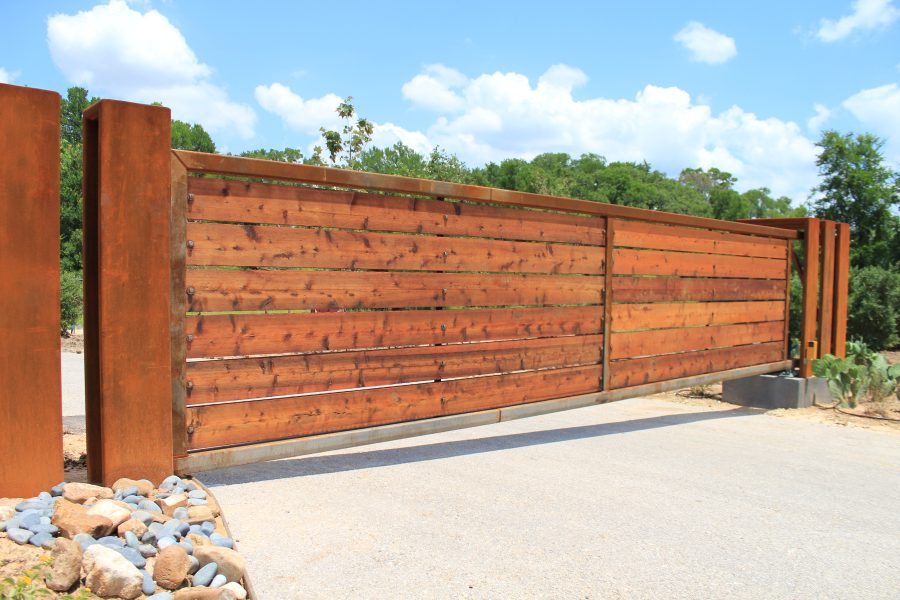 This Texas homeowner wanted a modern, rustic looking gate installed on their property.
The driveway entrance has an incline so not all sliding gate hardware would work.
They reached out to Aberdeen Gates and they recommended DuraGates hardware.
The carriages had to be installed on a concrete pad higher than the driveway in order to clear the highest point of ground on the closed side.
A rust patina was applied to the steel to create the rustic farmhouse appearance.
See more images on the Aberdeen Gate website: https://aberdeengate.com/project/modern-rust-patina-sliding-driveway-gate/