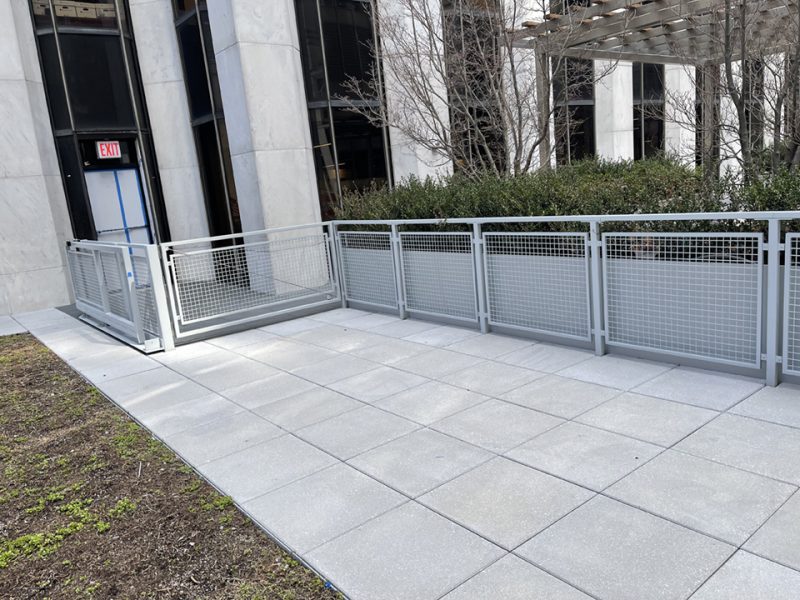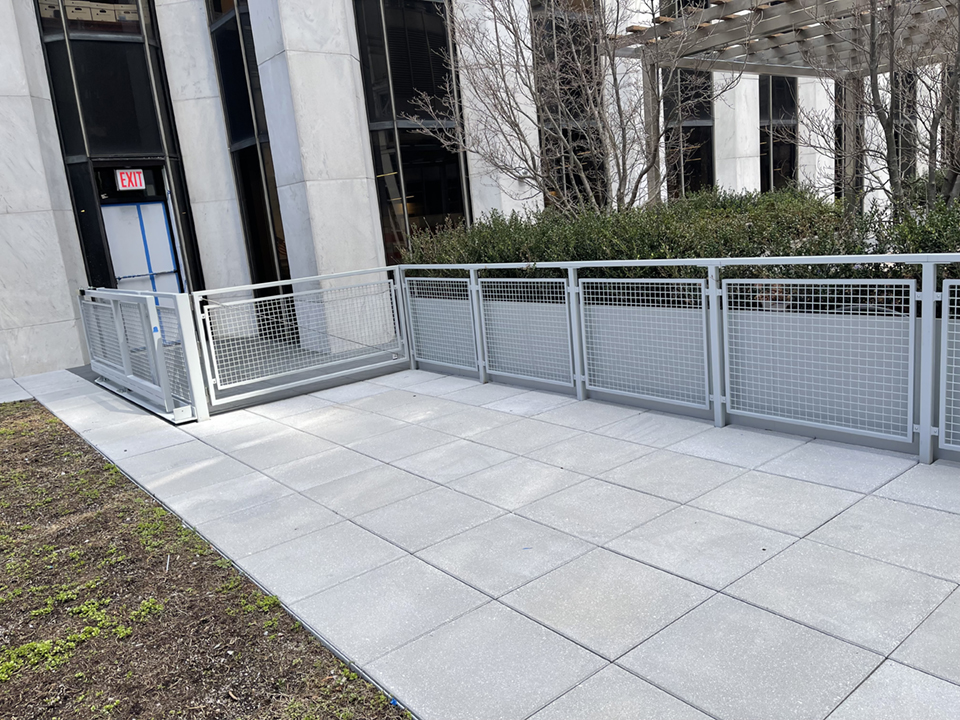 An office building in Pennsylvania wanted a fence and small gate to allow access to their building. Ebinger Ironworks suggested our cantilever sliding gate hardware since there was no room for a swinging gate.
You will see in the pictures that the carriages are secured to a long steel plate since the carriages could not be fastened to the patio blocks. The plate is then fastened to the posts that make the frame of the gate.
DuraGates hardware complies with ASTM F2200 & UL325 safety standards as the carriages are inside the track so there are no pinch points. The upper guide also has roller covers to protect fingers from getting trapped in the rollers.
Thanks to Ebinger Ironworks, Schuylkill Haven, PA for sharing their before and after photos with us.