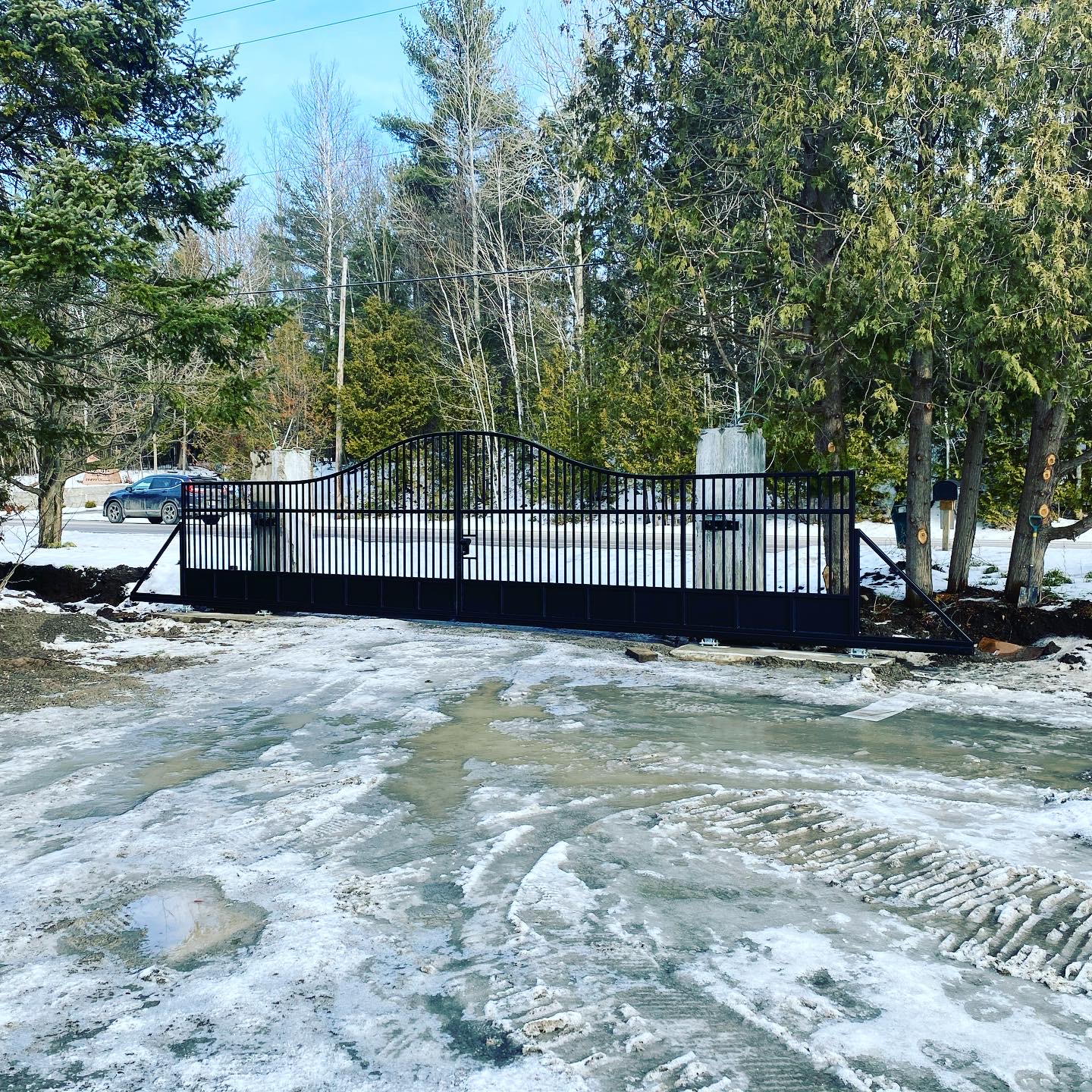 These double cantilever sliding gates were the perfect addition to this driveway in Ontario, Canada. The client wanted to have a decorative arched top and this was possible with DuraGates Hardware. This gate hardware offers an option of a U-Channel that would be incorporated into the design of the gate. The guide roller would tuck nicely into this channel making any roller invisible to the eye.
This gate will soon be automated with a BFT gate operator, a WIFI video/cellular keypad and a free exit wand.
For added security the gate was installed with a Mechanical Code Lock for slide gates which is manufactured by Locinox.