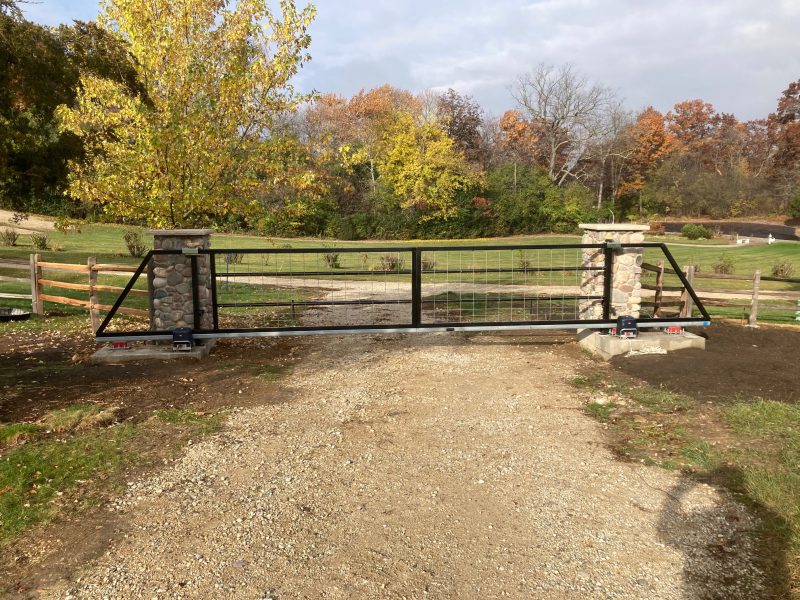 Uneven terrain made choosing a gate difficult for homeowner Eric. A ground mounted option was not possible since the drive was gravel and on a slope. Eric searched for a gate hardware system that would work to secure his driveway and he found Duragates. Since Duragates hardware is cantilevered off the ground it was a great solution.
Even though the driveway is on a slope, the cantilever hardware still works. When you look at the picture, the right side of the gate has been raised to accommodate the slope to the left. The 2 gates meet perfectly in the center.
Due to the rough Minnesota winters, Eric wanted the gear rack for the gate operator to be on the inside of the bottom track.
Integrator model CGS-500.8M was used along with 2 ARES gate operators.