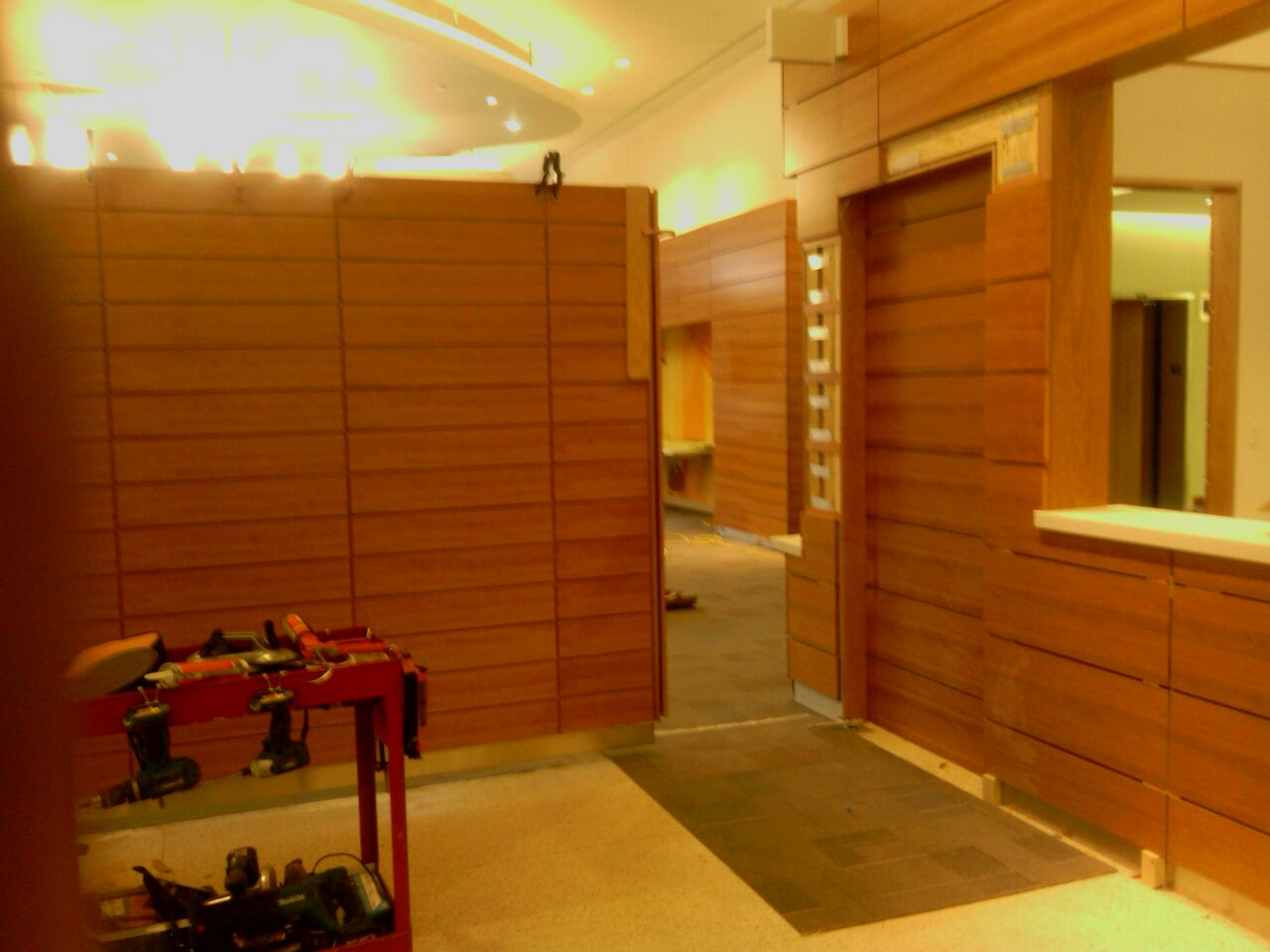 This project represents an unusual and creative application for DuraGates sliding gate hardware. It is a moving wall to separate the Pediatric lobby at Golisano Children's Hospital in Rochester, NY.
The project called for hardware that could move an 8ft wall, with steel infill and wood cladding. There could be no gap at the bottom, it had to be aesthetically appealing without any visible hardware. It needed to be operated manually and most importantly there was limited space for the wall to slide into the pocket created for it.
DuraGates cantilever rolling gate hardware was the perfect choice. We worked with the architect, construction manager, steel contractor and the wood contractor to come up with the right model and parts to use. Every benefit of using the DuraGates gate hardware was at play in this sliding wall project.