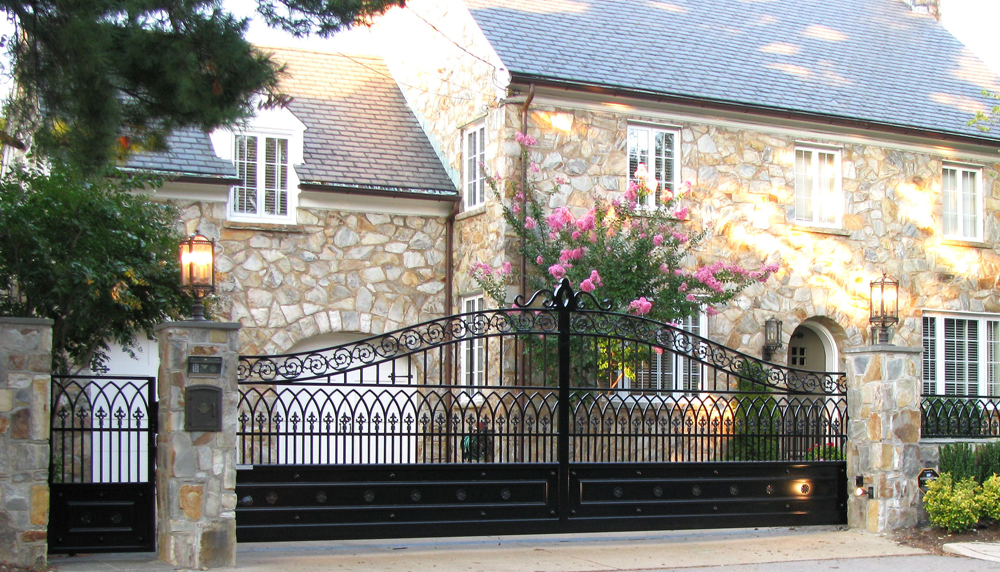 Unique requirement: This highly ornamental steel gate spans an opening of over 30ft. The short fence along the property made it challenging to use traditional sliding gate hardware as it would be visible from the front.
Solution: With the DuraGates hardware you don't need any weight on the counterbalance as the carriages take the entire load.
Result: Hence, the fabricator was able to build a short tail to the gate so that it is not visible from the front of the property.