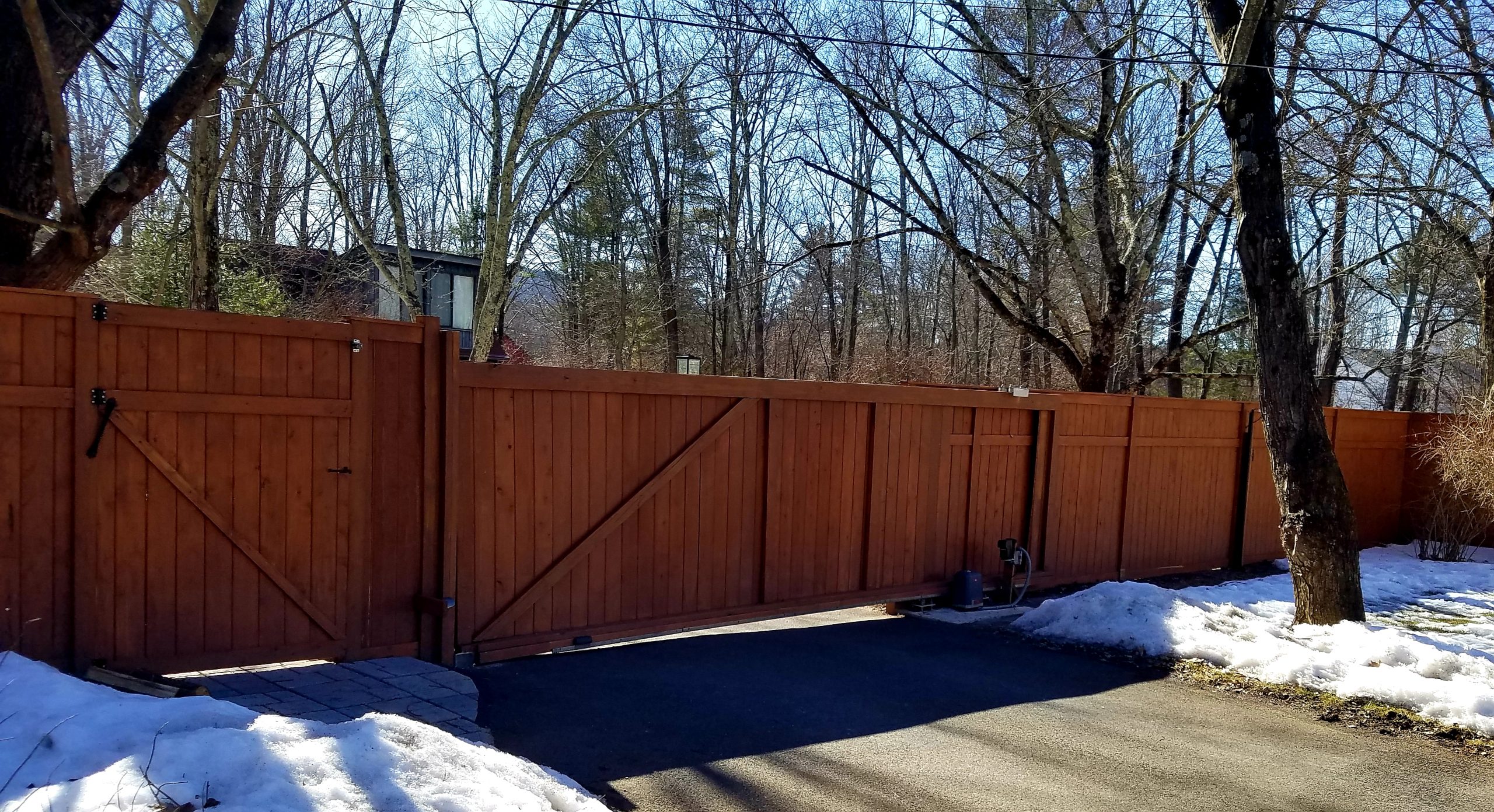 Our client, Paul, wanted a sliding gate that could be automated and also built to match his existing fence.
He discovered DuraGates hardware and chose the CGS-250.8M model. The gate was light enough to be automated with the DEIMOS gate operator manufactured by BFT Inc.
The gate works perfectly even with the uneven ground across the driveway.
Thank you Paul for sharing your photos.